Lead singer of our decade's best band, genius lyricist, third most stylish in the world and beautiful man. You ought to love Alex.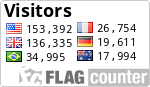 I once met Alex round Alexa Chung's mums house with my mum (who didn't really know who he was) he was nice when i asked to take a photo with him he sat me down in front of the fire with a box of chocolates and a bottle of famous grouse he was really nice and didn't once talk about himself all he talked about was us and what we do he also had a thick Sheffield accent too. 
Submitted by waxjacket
This is amazing. Thank you for your contribution.

How many people did you murder for you url
haha good one.
this tumblr is 4 years old, so when i created it the url wasn't taken (as tumblr wasn't as big as it is now and had fewer bloggers)
Now I can see why everyone loves him.

jesus christ it's like an advertisement for marijuana where is snoop lion 
(Source: saysmodernlifeisrubbish)
(Source: ihatearcticmonkeys, via fuckyeaharcticmonkeys)
(Source: fireandthestud, via fuckyeaharcticmonkeys)
Alex talking about the songs and albums that made an impact on him throughout his life.
Arctic Monkeys Coachella 2012 Weekend 2
(via fuckyeaharcticmonkeys)
Arctic Monkeys: Coachella Festival - Weekend One (13 April 2012)
(photos: Tyler Nevitt, Losanjelous)

Setlist:

Brianstorm

This House Is a Circus

Still Take You Home

The View From the Afternoon

I Bet You Look Good On The Dancefloor

Pretty Visitors

Evil Twin

Brick By Brick

Teddy Picker

Crying Lightning

R U Mine?
Thought you guys should know I finally met the love of my life, Alex Turner.

And I met and hung out with the Black Keys and watched them play a soccer match when Arctic Monkeys casually walked up.

No big deal.

u r cute
(via ratherbealive)
(Source: sarah-taylor-taylor, via fuckyeahmatthelders)