Lead singer of our decade's best band, genius lyricist, third most stylish in the world and beautiful man. You ought to love Alex.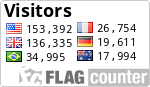 (via thiscircusisahouse)
(Source: evilltwin, via thiscircusisahouse)
(Source: thiscircusisahouse)
Arctic Monkeys: US Bank Arena, Cincinnati (02 March 2012)*
(photos c/o dukereal & Scott Preston)

Setlist (via AMUS):

Don't Sit Down Cause I've Moved Your Chair
Teddy Picker
Crying Lightning
Fluorescent Adolescent 
Brianstorm
The View from the Afternoon
I Bet You Look Good on the Dancefloor
Suck It and See
Library Pictures
Evil Twin
Brick By Brick
This House is a Circus
Still Take You Home
When the Sun Goes Down

*Black Keys tour, AM supporting.
(via juleancasablancas)
remember this?
(via thiscircusisahouse)
(Source: arcticmoney, via thiscircusisahouse)