Lead singer of our decade's best band, genius lyricist, third most stylish in the world and beautiful man. You ought to love Alex.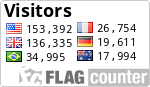 teddy picker / / alex and his tongue again
(Source: milkandholywater, via themothman)
This is too much for me … He is consciensously provoking me with his mouth :)
(via hot-l0ve-drama)
Alex Turner makes my panties wet.
mine too
(Source: highflyingstiv, via fuckyeaharcticmonkeys)
your-favourite-worst-nightmaree:
DONT BREAK IT WHAT ARE YOU DOING

oh wait

OMG. THIS :') hahhaahahahahhahaha
I don't even smoke but Arctic Monkeys fans will understand :)

I need this in my life. Why is it sold out. WHY
if anyone wants to sell me theirs, contact me ♡♡♡♡♡
(via hot-l0ve-drama)
(via prettyvisitors)
Proof that the "point at the camera"-move isn't a recent thing Alex's has begun to do. He already used it back in the days.
(Source: gusmen, via forcingasmile-deactivated201201)