Lead singer of our decade's best band, genius lyricist, third most stylish in the world and beautiful man. You ought to love Alex.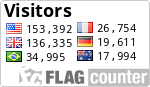 Listening to Alex reading/doing a call back for a radio station is… surreal.

 this sounds like a bed-talk. totally.
His voice is fucking angelic.
I'm going back to 505
Who wants to experience 25 seconds of heaven ? Imagine him singing this for you, and you only.
Despair In The Departure Lounge - The Kooks

Original by the Arctic Monkeys. Thoughts?
No doubt the original is the best..
And he could catapult you back to your daddy or into any hissing misery
And he will tell you how the day after a triumph is as hollow as the day after a tragedy
- Arctic Monkeys
Fright Lined Dining Room - Arctic Monkeys
Rad lyrics + fucking rad guitar = genius awesomeness.
There's a reason Arctic Monkeys gained such huge fame.
Here's a little surprise for all you Arctic Monkeys fans who weren't there during their Sheffield homecoming gig. Listen to it in full and reblog with your thoughts.

Cheers, kids! :)

for some reason, i nearly cried.
This really set me off crying. Too much amazingness going on there.
Sketchead - Arctic Monkeys
The Chamber - The Last Shadow Puppets
Leave yourself alone
Can't you see you're only here to be torn apart
Based upon a nothingness?
So leave yourself alone
Tell your wasted time that I am worse
And I would waste it all
Given the chance I owe apologies
So tell your wasted time.
It's torture locked inside the chamber
Cornered by yourself
You must admit that you are the instigator,
Hanging onto arguments
Cornered by yourself.
Oh it's been a while since I've listened to this song. God this reminds me of how great The Last Shadow Puppets are :) Hopefully Miles and Alex will work together very soon :)
Arctic Monkeys covering Girls Aloud's "Love Machine".